Mindsets, behaviours, ways of working -
what's the difference?
We all know that language & definitions matter. Over the last couple of weeks I have been working with a project team on the topic of behaviours. As I listened to the conversation, it became apparent that the team was not aligned around how they defined behaviours or on what influences how we behave.
We temporarily paused working on the task and devoted time to building alignment and shared understanding. What emerged was the following model or framework.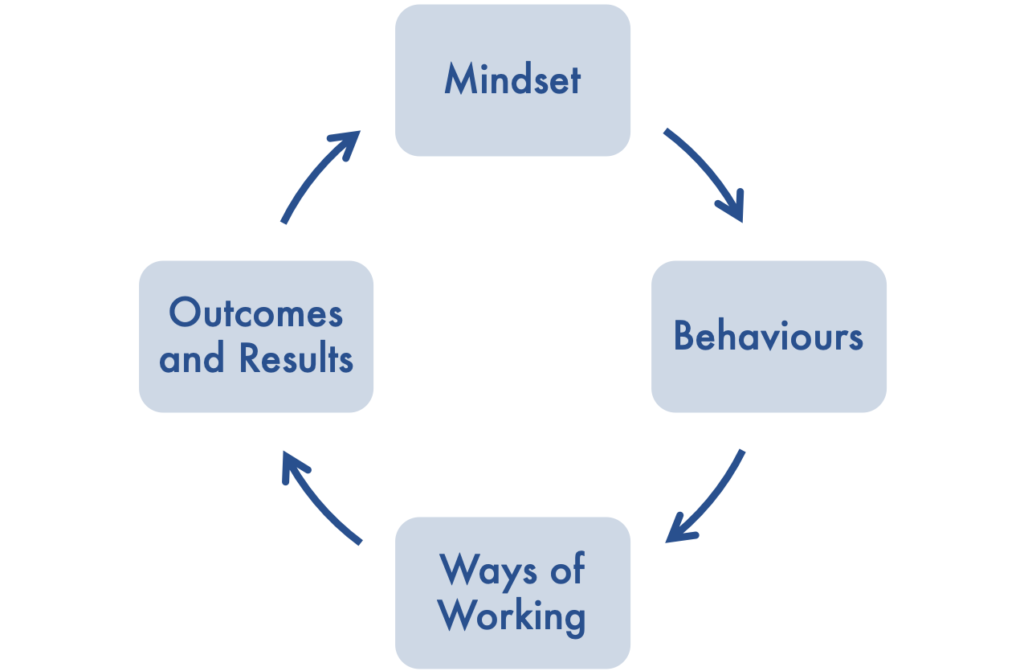 A helpful outcome from the development of this model, and follow up discussion, was that it was not the responsibility of the team to change the attitudes and mindsets of others. Instead they devoted time an energy into articulating the expected behaviours. In turn theme leads looked at specific ways of working, or work practices that would bring the behaviours to life. We also explored the role of team leader as coach of the team with respect to the required ways of working.
Moving to a place of positive intent and being clear on expectations, in this instance behaviours, created space for individuals and teams to take ownership of the "how they did the work".
Working through the circle, once people experienced positive outcomes and results, this changed their outlook and mindset. Basically a virtuous circle was created.
Want to know more?
If you found this post interesting, please share and feel free to contact us.
Contact Us